Almost 2 weeks without updates? Shame on me!
Here's what is on the Hudson Valley Art Owl's agenda for the next couple weeks:
The Ann Street Gallery's opening on Fahrenheit
t 180: A Group Encaustic Exhibition on Saturday, April 10th from 6 to 9 pm in Newburgh NY.
Cultural Stimulus: Arts & Culture as Economic and Community Driver
Monday, April 19th from 5:30-7:30 pm at Beahive in Kingston NY.
(A great talk to learn about the benefits of the arts in communities.)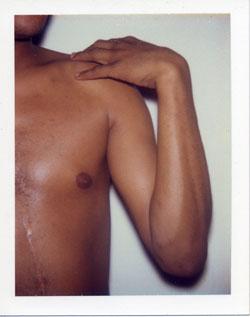 Hopefully, sometime this week I'll be able to check out the
Andy Warhol: Private and Public in 151 Photographs Exhibition
at Samuel Dorsky Museum at SUNY New Paltz.
Opening was tonight, but the exhibition goes on till September 26th.
There is also a gallery talk by artist Billy Name on the exhibit.
23rd Annual National Juried Photography Exhibition.
April 17th – May 15th, 2010
Juried by Nat Trotman, Associate Curator at the
Guggenheim Museum of Art, New York City
Opening is Saturday, April 17th from 4-6pm.
(I'm excited to check this out, as The Barrett Art Center will be my summer internship.)
And, as always, The Falcon in Marlboro NY has a great line-up for Fridays and Saturdays in April. A great place to check out quality music and enjoy a bite to eat.
As for my next town/city visit? I've received some ideas for Northern Dutchess County, such as Rhinebeck, Bard, Red Hook. Also, Rosendale, Woodstock, and Beacon. Unfortunately, I haven't had a free weekend in a while to check these places out, but I'll try my best to make it out to all of them. When I do, be sure to check out the spots shown on my blog for my business tags.

Have a place in the Hudson Valley not mentioned above that I should visit? Let me know either here or on Twitter! To read my tweets hoots and be my twitter friend click here!